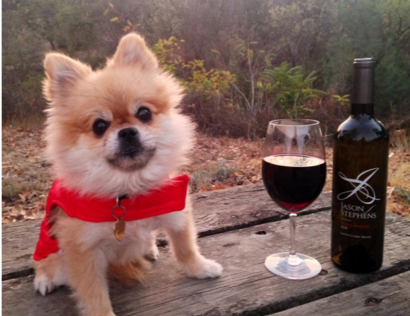 If you're a wine connoisseur or even if you just go for the views, wineries and breweries can be exciting places to visit. IHere's a list of some incredible areas or even specific places to visit while you RV.
San Benito
We think the secret should be out about San Benito… Many of the wineries around here sell their grapes and even wine to Napa Wineries who sell it for a premium. To put it in a cost perspective, a tasting in Napa is usually $20 and up. Tastings here are usually free or $5. The wine is just as good and the views are even better!
The San Benito RV Resort is the place to stay. It's part of the Thousand Trails membership so it's free to members. It's located in the middle of rolling hills and vineyards. But there's so much more, here's the short list:
Nearby bat caves in Pinnacles National Park
Excellent hiking trails at the resort
Lots of wildlife (deer, skunks, wild turkeys, etc)
Large and secluded campsites
Inexpensive high end wine
Absolutely stunning views
Nearby Hollister which is similar in wineries and spectacular views
Gilroy
Between Gilroy and Morgan Hill, CA is the Santa Clara Wine Trail. Loaded with Campgrounds and Wineries!
In fact, if you stay at the Morgan Hill RV Resort by Thousand Trails you'll be adjacent to 2 wineries and are able to walk to even more. The winery right next door use to be owned by the CEO of Sony and has a bit of history to the vineyard.
Some of the perks of this area:
Excellent wine
Gorgeous views
Inexpensive pricing
Incredibly convenient campgrounds
Many events at the wineries to enjoy
Nearby a redwood forest and surfing in Santa Cruz
Napa Valley
There's really not much to be said about Napa that you probably don't already know. Incredible views mixed with incredible wine topped off with great marketing to an area and you get Napa Valley's wine scene.
Expensive, busy and fun is a great way to describe Napa. You'll find a lot of Wine Tours and groups of people having fun hopping around to the different wineries.
If you don't want to bounce around to the vineyards themselves, many wineries have retail shops in town where you can do tastings for convenience and ease of not having to drive.
Sonoma Valley
Similar to Napa in beauty and taste, but once again you won't pay the prices. There are a few great places to camp on the Russian River in the heart of beautiful Vineyards. Truly an amazing experience.
Orlando, FL
Yes, there are Vineyards in Florida. Most of the wine is white or fruity but they know how to throw a party at the Lakeridge Winery in Orlando. Fields full of people come to enjoy live music, food and wine.
We recommend staying at nearby Thousand Trails Orlando RV Resort where you have all the amenities you could imagine and you're so close to Disney that you can watch the fireworks from your RV in the evening.
Childress Winery
Childress Winery is a very large and high end winery in rural North Carolina. Mr Childress was a Nascar owner and took that same passion into his winery. There is a restaurant next to the tasting room and retail store.
We recommend staying down the road at the Forest Lake RV Resort in Advance, NC. You'll get a nice resort experience on the lake. They also are positioned on the Yadkin River and have countless hikes on the property.
Mt Hood
Just outside of the beautiful city of Portland is Mt Hood. There are a chain of wineries and restaurants that you can visit and soak in the views of this gorgeous mountain as you sip on some wine.
The area is full of options for campgrounds to be in the forest. Many of them work as great base camps for people who want to climb Mt Hood.
Temecula
Located in between LA and San Diego is the Temecula area. It's packed with gorgeous vineyards and excellent camping. In fact there are a few reservoirs nearby where you can rent a boat at the campground.
You'll find a lot of tours and groups of people winery hopping together. Another big perk is it's an easy day trip to the beach so you can flip flop beach days with winery days while you RV in the area. Much like Napa, downtown has a group of wineries who have retail shops.