There's a lot of great surf spots in this beautiful country. Traditionally people think of a guy with a Class B Surfer Van when they think of someone hitting the road to hit the waves, but nowadays it's easier than ever to waves while hitting the road in luxury. Here's a few of the Surf Spots we've visited in an RV that we recommend.
Newport Beach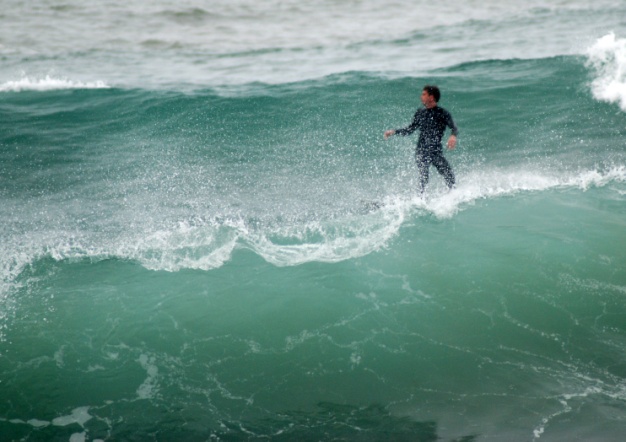 If you know surfing, there's a good chance you've heard about Newport Beach. It's where many of the legends hail from as well as many of the top surf brands come from this area (Volcom, Hurley, etc).
The pier is the most popular spot, it's great for hanging out at the beach, surfing and the nightlife is hot.
We highly recommend staying at the Newport Dunes RV Resort.
Crescent Beach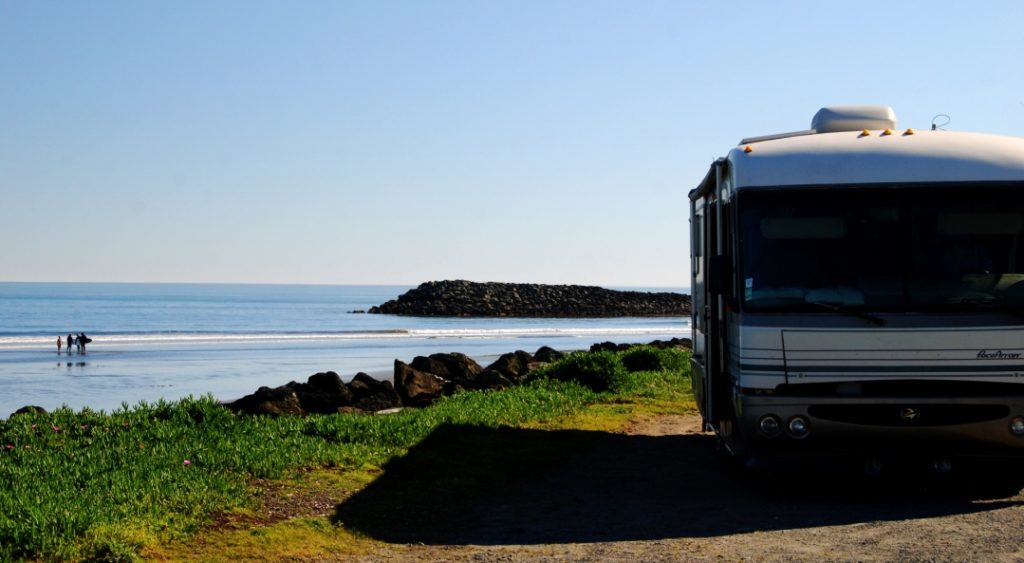 Up in Northern California near the Redwoods is Crescent City. It is positioned perfectly where it's usually protected from the wind yet produces some of the best longboard rides you'll find.
It's a great beach for all types of surfers but is very friendly for the newbie. You can even pull up the RV and park it for the day while you hit the waves like this family did.
Laguna Beach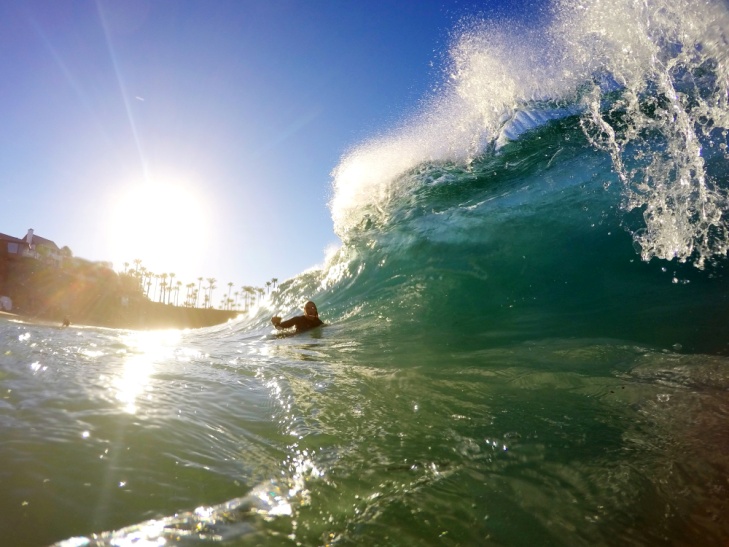 Although it's famous for TV Shows it's actually a good beach to catch a wave. With many miles of beautiful shoreline, you can even find a little cove or break all to yourself.
Start at main beach in downtown Laguna and work your way up or down the coast to check on some other spots. It's a nice little town with a ton of art and character.
Santa Cruz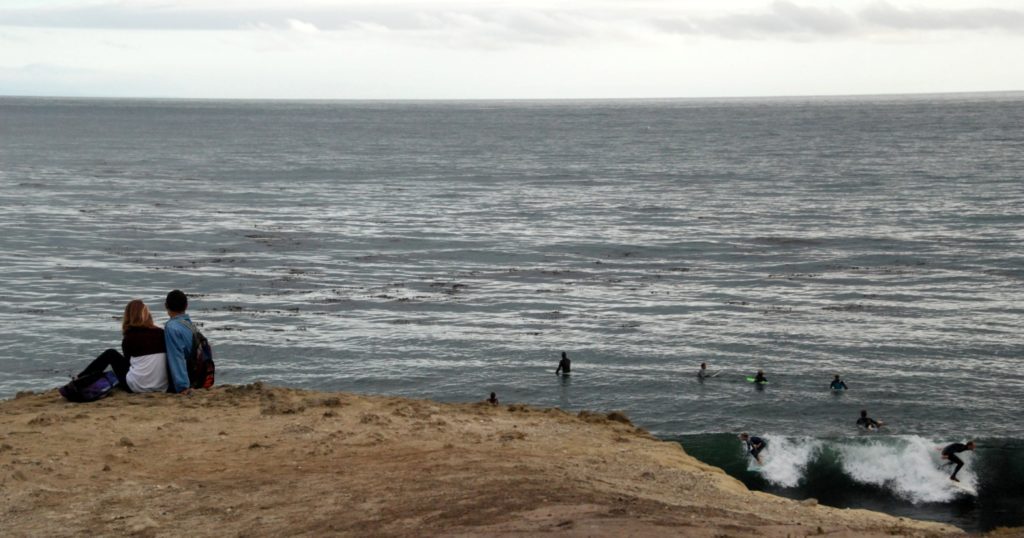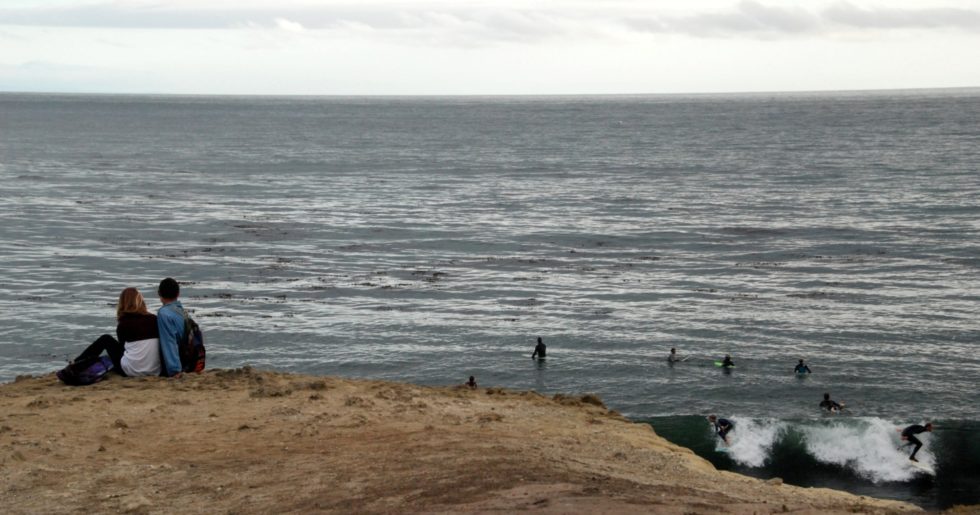 One of the iconic surfing cities in the world. Many of the top surfers come out of this area and the wavs can be very territorial.
Cowells beach is a great spot for beginners. In fact, it's regarded as one of the best places in the world for beginners. You can ride a long smooth wave on a longboard and you're usually protected from the wind.
Steamer lane is NOT a place you want to visit if you're a beginner. The waves can be fierce, the locals are VERY territorial and there's a cliff that you're heading towards as you're surfing.
Indian Beach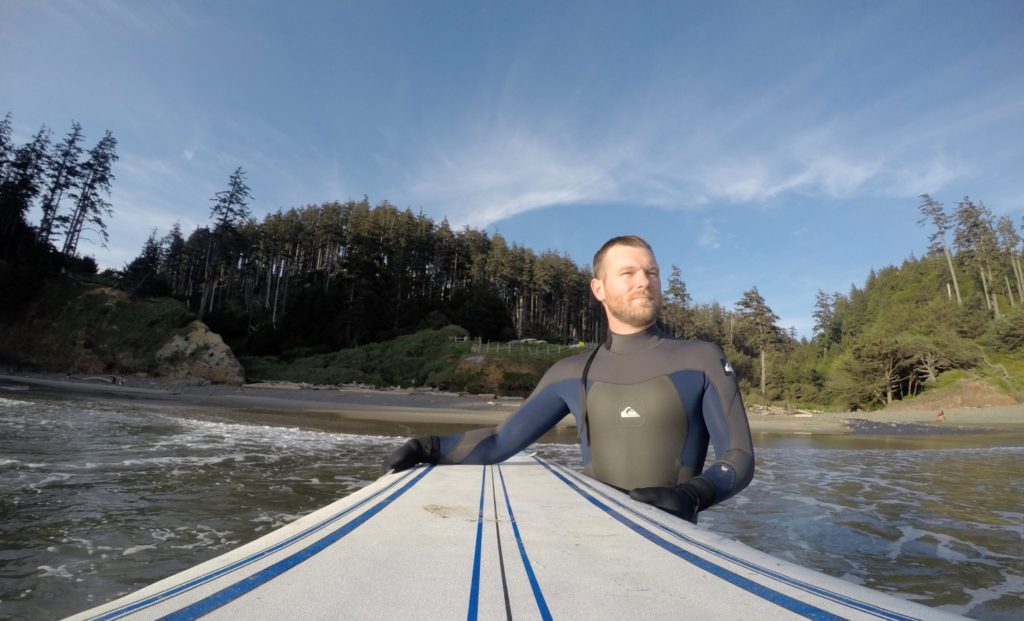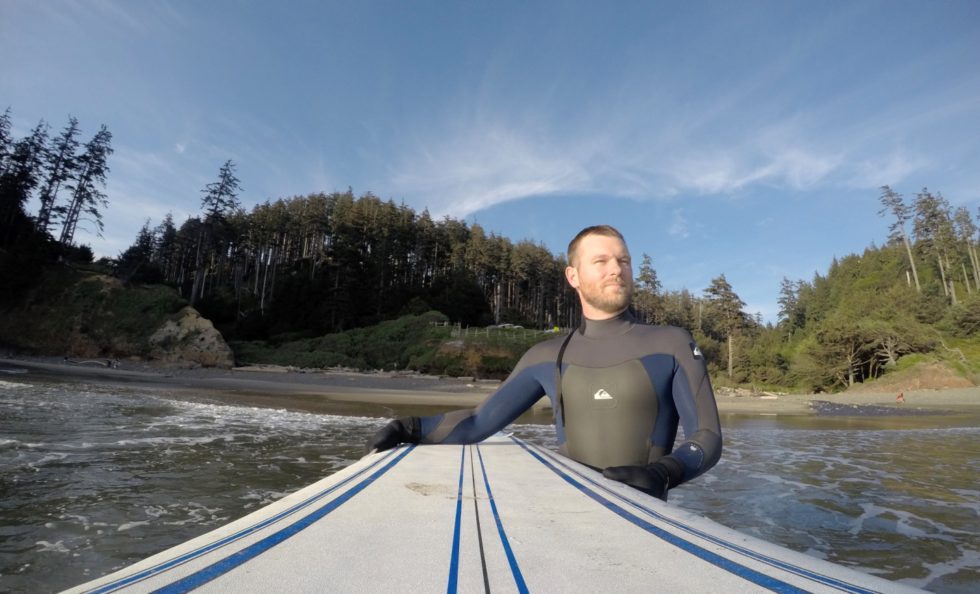 Here's an absolute gem of a beach. Indian Beach in Ecola State Park, Oregon is truly a surfer's paradise. The state park is a lush forest that pops out the rugged Pacific Ocean.
There's a lighthouse that you can see as you're riding the waves and Cannon Beach is in the distance.
Short Sands Beach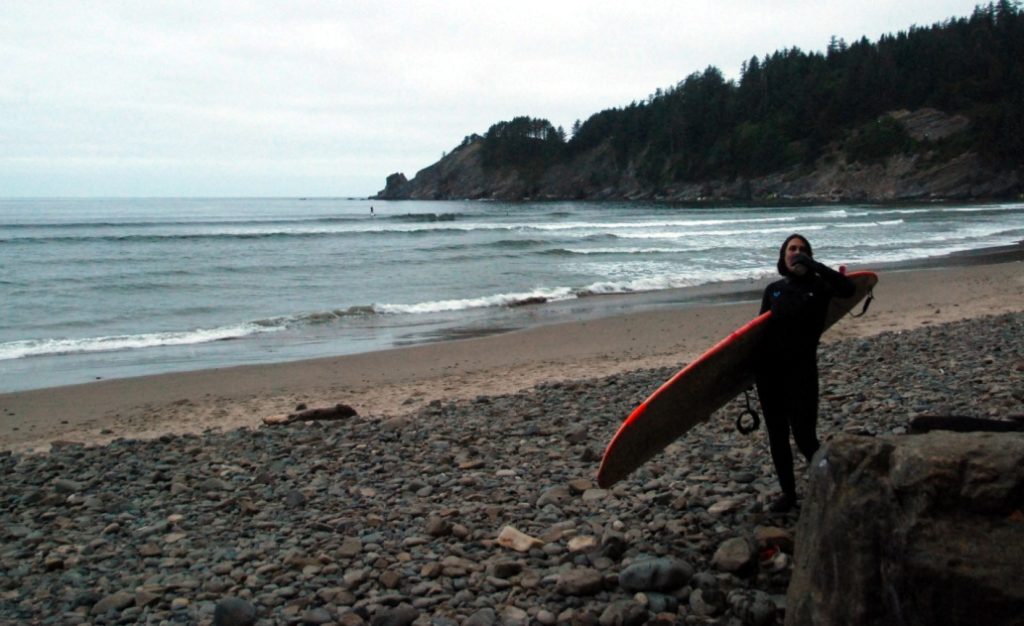 Another absolute adventure is a surf trip to Short Sands Beach on the rugged Oregon Coast. You'll be hiking in with your board and gear about a mile or so through a thick dense forest that lands you in a scene that will be etched into your memory bank forever.
South Beach, OR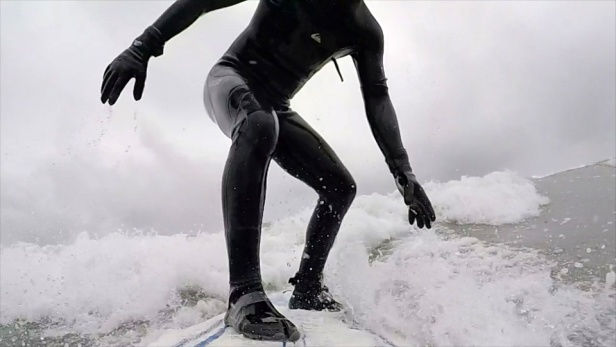 Just south of Newport Oregon is South Beach. It's a nice beach and a lot of people come surf here.
Here's a secret however, just down the road is the Whaler's Rest RV Resort. It's a great resort but you can land a campsite that puts you deep in the forest while you listen to the waves crashing. A very short walk from your RV puts your feet in the sand and you WILL be the only person surfing on this beach. Although keep your eyes out for migrating whales and sea lions.
Salt Creek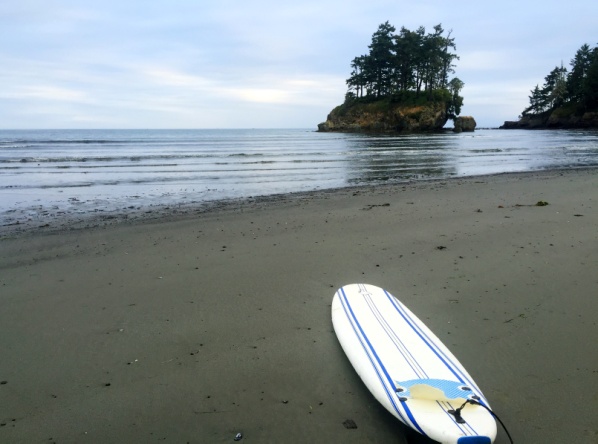 The salt creek recreational area in Washington State is a little spot just outside of Olympic National Park. It's also so far north that when you're hitting the waves you can view Canada in the distance across the water. It's a great stop if you're doing a border to border surfing trip up or down the west coast.
One of the big benefits is that it's nearby the Elwha Dam RV Resort and because it's so close to the national park, they draw the crowd and you get an entire outdoor playground to yourself while you're visiting Olympic National Park.
Montana River Surfing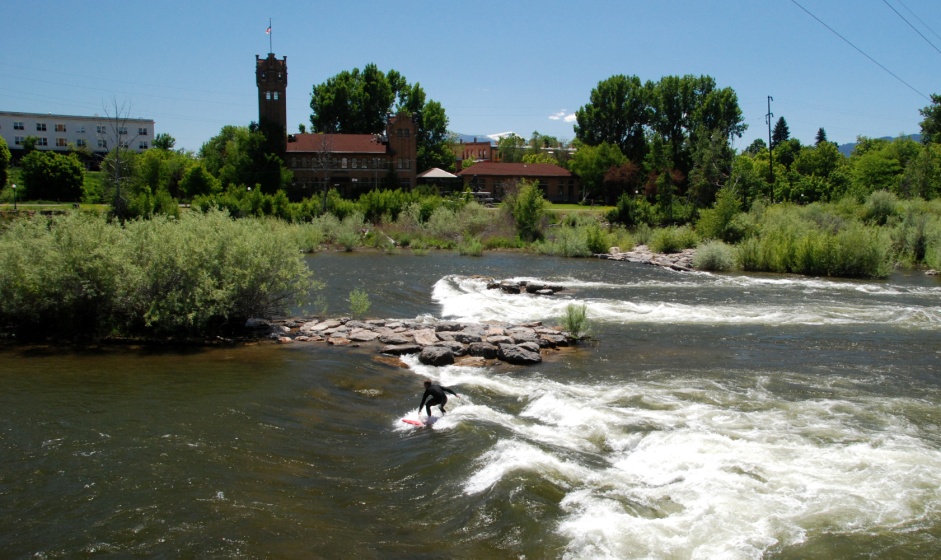 Every spring the river in the middle of Missoula Montana starts ripping with current from the Glacier National Park snow runoff.
That draws crazy adventurers so want to ride the river waves formed here. The spot is well known in the area and they even have outfits that will provide all the gear you need and give you the type of board that performs the best in this scenario. It's an absolute rush and be ready to paddle hard to get to the shore when you fall off!
Olympic National Park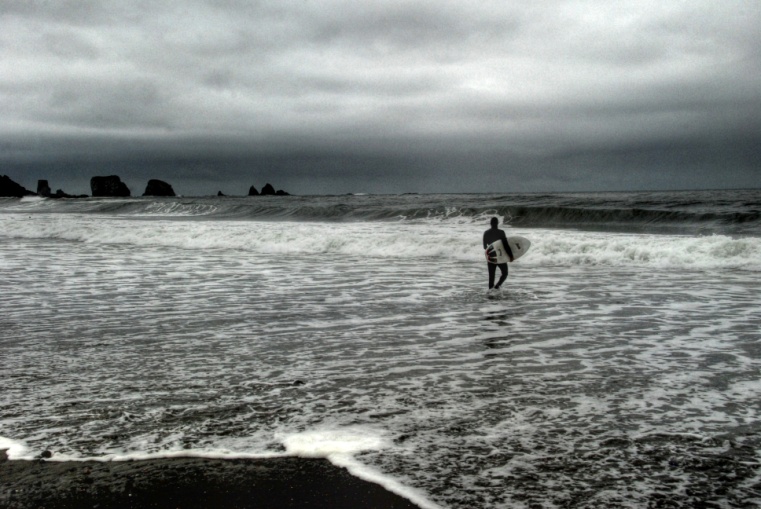 It's tough to find a rugged secluded adventure that rivals surfing in Olympic National Park.
It's such a remote area to begin with and when you add getting in that cold water to hit the waves, you'll be one of very few who checks this off their bucket list. It's so vast and amazing that it's tough to focus on catching the wave because the rugged beauty of the coast draws you in.
While you can surf a variety of beaches and spots, there is a real danger of rocks hidden under the water. First Beach is probably the best bet for a safe and successful ride.
Delaware Seashore State Park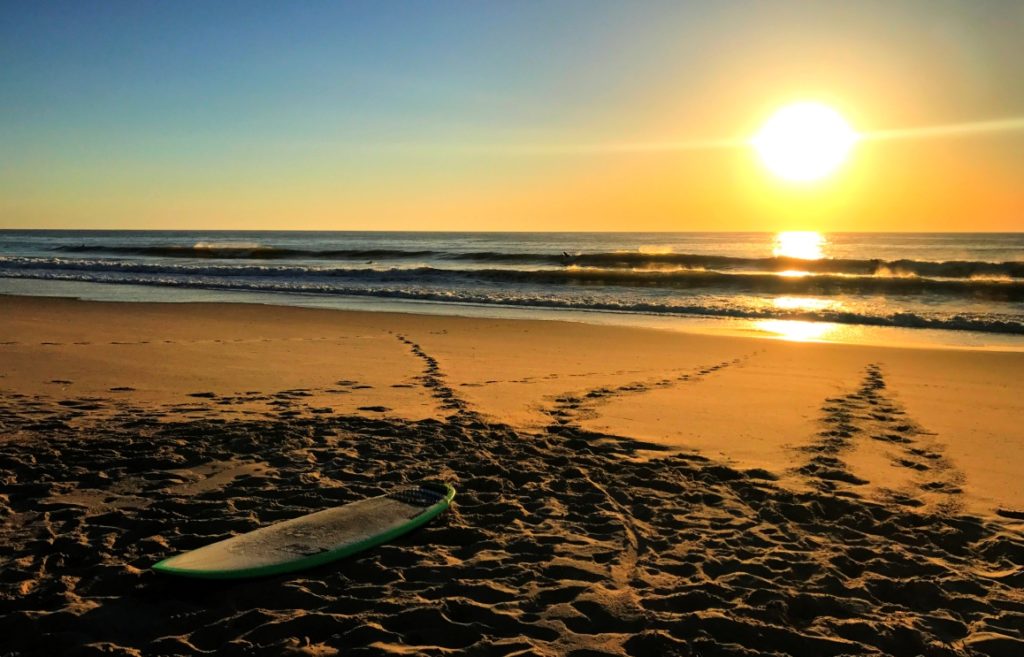 Yes, even Delaware has surfing and when this spot is popping off it even draws crowds. Directly behind where this photo was taken is a large bridge with an RV Park underneath. Beautiful beach, secluded yet close to bustling beach towns like Rehoboth Beach with an excellent boardwalk and restaurants.
If this spot is too busy for you head up the coast a few miles to Cape Henlopen State Park where there's another nice but small break on a beach you can drive your truck on!
Oceanside, CA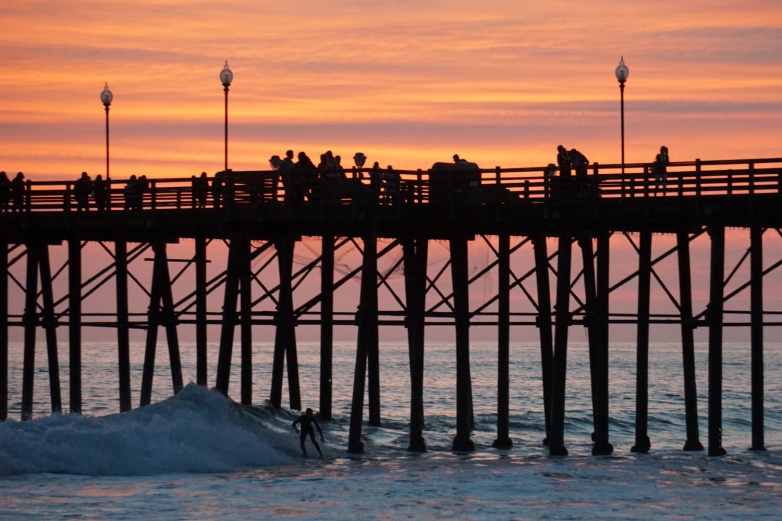 The Oceanside pier is the perfect example of a "California Beach". It has the waves, the pier, the restaurants, the culture, street performers, walking/biking paths, and so much more.
There's a variety of camping options nearby but the Escondido RV Resort is very well maintained and offers a great experience for their guests.
Ultimately the "Best" surf trip is going to come down to what every individual enjoys and of course how the waves pan out.